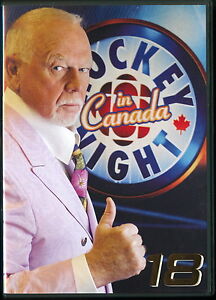 In the midst of Ottawa's ridiculous off-season the NHL entry draft has come and gone and the Sens had a eight picks as they attempt to…rebuild? Who really knows at this point. Trent Mann ran the board for the second straight year and some Mann-ish trends are now apparent: no Europeans (two years in a row through 12 picks), and staying safe–Mann doesn't like taking chances so he's content to pick players with limited upside if that limits the risk (you can read my review of last year's draft here).
[I completely neglected to review my predictions for the Sens, so briefly: I nailed the Tkachuk pick; the following two selections were via draft deal deals so I wasn't able to predict them, but I doubt I would have selected Bernard-Docker–who was much further down my list–nor Tychonick, who was much earlier; Gruden was supposed to be gone by their next pick so wasn't included; Crookshank was ranked much, much later; Mandolese was much, much earlier; Novak wasn't ranked by anyone; and Loheit didn't make my list. This isn't as on-target as last season, but as Mann moves away from the trends previously established adjusting takes some time.]
1-4 Brady Tkachuk (C/LW) DOB 99 6'3 NCAA (Boston U) 40-8-23-31 4th ppg
Son of the former NHLer, his numbers look a little better when you realize he's second in ppg for players his age on his team (Shane Bowers is slightly ahead). This is a pick many Sens fans are not excited about, largely because of the talented players left available who were ignored for Tkachuk's perceived "intangibles" (shades of Curtis Lazar, although Tkachuk isn't nearly that bad). For fans of actual numbers he does seem to make other players around him better, but this summarizes the general concerns about him:
there isn't a meaningful (offensive) statistical category where Tkachuk has separated himself from the pack. When viewed through the lens of draft analytics, Tkachuk ranks in the bottom half of the first round or lower in expected likelihood of success; expected production; expected value; and situation, era, age, and league adjusted scoring
Scouts are effusive about him, but it's all about old-time hockey stuff–they wax poetic about his intangibles, but there's not a lot of substance. Since all the fluff is positive, let's look at the concerns from scouts:
The biggest knock on his game at this time is his first-step
And
His burst could still be improved, but his advanced strength makes up for a lack of quickness in tight areas … He does have a habit of overplaying the puck at times, trying an extra move at the offensive blue line and losing possession, instead of dumping the puck deep and forechecking … defensively he could use his strength better. In his own zone, he's not engaged every shift.
And
Weakness: overall quickness; consistency
My concern with Tkachuk me is that he's someone useful in supporting talented players, but fourth overall picks are supposed to be the talented player. Over time this concern may go away, but I'm very leery about a player whose primary hype is over things like physicality and "meanness" because they so rarely yield results
1-26 Jacob Bernard-Docker (RD) DOB 2000 6'0 AJHL (Okotoks) 49-20-21-41 2nd ppg for D
I'm not sure what the hurry was for the Sens to pick him (reminds me of the wheeling and dealing to land Matt Puempel in '11)–while he might not have been available at #48, he's not first-round material either. Via Nichols we have:
a very solid two-way defenseman…but he's not a real upside pick. He's a good kid, plays a reliable game, can move the puck, but I don't think he's going to be an impact guy
That's what a late-round pick is for. Of course, that's just Pronman's opinion, what about other scouts?
[one of the best at supporting] his partner … He's quick to recognize his missed assignment…able to communicate effectively to his defensive partners during odd-man situations. … His wrist-shot is one of the better shots from the backend … he's good at changing the angle…while laterally shifting positions or shooting. His first pass allows him to make accurate outlet passes but he's also a capable puck distributor who can thread passes through high-traffic areas. His puck skills are a plus…though he's a safer player in this aspect compared to some of the more dynamic offensive-minded defenseman … He's not the most offensively gifted defender…but he's versatile, smart, and well-rounded
They added that Tychnoick (below) has more upside. And
Positioning in his own zone is sound, although sometimes he appears to be guessing out there. Another drawback, according to scouts, is that he's not very dynamic
They also thought his ability to get his shot off needed work. And
Good offensive player. Moves the puck well. Has great hands. Needs to improve strength to excel at the next level. Will need to improve defensive positioning and physicality to round out game.
Which sounds like a completely different player. The final guide see's him as a second-pairing player who eats up minutes. I don't hate this pick abstractly, but I'm concerned about where they picked this kind of player–one who could be a marginal pro that doesn't offer anything that couldn't be found by lower picks or inexpensive free agency.
2-48 Jonny Tychonick (DL) DOB 2000 6'0 BCHL (Penticton) 48-9-38-47 1st ppg for D
This is the kind of pick I can get behind–players with excellent numbers. What do the scouts say?
exceptional passing ability and impressive four-way mobility. His first-pass is one of the better passes in this class … impressive east-west movement … he does have a tendency to over-handle the puck in the neutral zone … [and] to shoot without traffic at times … he doesn't control the tempo of a game at the rate he theoretically should considering his skills
And
His skating is remarkable … One of the most dynamic defenders in his draft class … his shot could stand to be crisper and more accurately utilized.
Otherwise there's agreement on his offensive dynamism and concerns about his defensive play. Defense can be taught, so while scouts tend to fret over it like mother hens it's not something I'm concerned with–it's hard to score in the NHL, not defend.
4-95 Johnny Gruden (LW) DOB 2000 USHL (USNTDP Jr) 25-15-19-34 4th ppg
Not the son of NFL coach John Gruden, nothing at all stands out about him to me as he's yet another "intangibles" player. Here are some scouting opinions.
he plays like a…power-forward despite his frame. He's got a good first-step and is relentless on the forecheck … The big concern with Gruden's game is if it's translatable to the pro levels
And that's my big concern. I mentioned at the time that he reminds me of Max McCormick and that's not a player who helps you win–he just takes time away from players who do. And
has a nice stride that allows him to cover the ice with great energy … Occasionally,
he gets caught trying to do too much
And
Despite having solid all-around tools, lacks ultimate assets, which limits his potential a bit among smaller size.
The more you read about him the more he sounds like many other Sens draft picks (Shane Eiserman, Vincent Dunn, etc), although his production makes the McCormick comparison seem the most apt. Max is a good player, but he's a top-six AHL winger who can't play on the powerplay and that's not someone you ever need to draft–they are abundantly available all the time.
5-126 Angus Crookshank (LW) DOB 1999 5'11 BCHL (Langley) 42-22-23-45 2nd ppg
Wasn't listed by many leaving me with just one scouting report to work with:
His speed ranges in a wide variety of gears that he can utilize with or without the puck … He owns a high level of skill. His puck control is super.
The above criticizes his strength, but that's easily remedied. It's hard to make much out of this–we can hope the scoring translates, but it will be a long time before he reaches even the minor leagues.
6-157 Kevin Mandolese (GL) DOB 2000 6'4 QMJHL (Cape Breton) .884 3.46 (best on his team)
Big Montrealer's numbers are down from last year in the Q, but he plays on a team that's poor defensively and beat his goaltending partner, so that's a positive at least.
he's not aggressive enough in his crease and stays too deep
A common issue for BSens goalie this past season, incidentally. And
Since his midget days, he has had the capacity to win games by himself, only to struggle in the next one. His rebound-control is associated with his consistency
This sounds like Chris Driedger's career. And
[has] a great blend of athleticism and aggressive play … can get himself into
trouble when he over-commits to the shot or challenges the shooter too much … must learn to focus better when the shooting pace is low.
And
Plays deeper in his crease and relies on his size to make saves. Positioning and tracking are good and consistent.
The final report is positive, but also comments on him staying too deep in his net. There's clearly some disagreement on him (particularly his consistency), but he sounds like a shot in the dark–maybe he'll pan out, maybe not, and that's what late round picks are for. Whether the Sens needed another goaltender in the pipeline I'm not sure–I think it depends on how much faith you have in either Jordan Hollett ('17) or Joel Daccord ('15)–although frankly if the Sens would ever scout in Europe there are quality free agent goaltenders to pilfer without bothering to draft them.
7-188 Jakov Novak (C/LW) DOB 1998 6'3 NAHL (Janesville) 56-32-41-73 1st ppg
A local boy, it's worth pointing out that Novak had a ridiculous amount of PIM's relative to his teammates this season (something that wasn't previously the case) and that's an endearing quality to the Sens. He's another player with just one scouting report to work with (in part, I think, because of how rarely scouts bother with the NAHL).
can play both wing and center due to explosive skating and agility … [gets] too involved after the whistle and can get to focused on trying to be that agitating presence instead of just playing his game
I like both the speed and offensive upside, although it's harder to project from lesser leagues. The Sens went this route before with Todd Burgess ('16), whose ultimate fate we still don't know (signs aren't great, but there's time left).
7-194 Luke Loheit (RW) DOB 2000 USHS (Minnetonka) 24-12-18-30 6th ppg
It's not at all encouraging to see how far down the list he is when it comes to scoring on his own team and there's only one scouting report on him.
played on a very deep roster … was called upon to play against other teams
top lines in a very tough conference … He has a long powerful skating stride … good instincts in his positioning and ability to read the play
Skating and defensive play are not in short supply so this doesn't inspire much confidence. This is the biggest throwaway pick of the draft–I think he'll disappear into the NCAA and like many Sens picks before him fade away without a thought afterwards.
This draft is heavily tier-2 (2 BCHL, AJHL, USHS, and NAHL), with a pick from the Q, NCAA, and USHL mixed in. Most of these players are going the college route and other than Tkachuk (who is probably a year away) are long-term picks. This is not what I expected at all, but given the metric ton of free agents signed (Parker Kelly, Boston Leier, Aaron Luchuk, Ryan Scarfo, and Andrew Sturtz) and trades made (Filip Gustavsson and Julius Bergman) for Belleville it seems like they want to sow the seeds for the future rather than worry about the present.
This article is written by Peter Levi (@eyeonthesens)
15 Comments