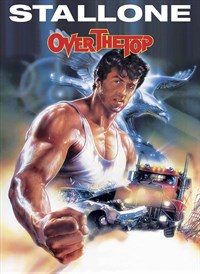 I made the mistake of listening to TGOR Monday morning and the level of cringe over Brady Tkachuk was high (in spirit similar to what I was hearing from TSN 1200 in late August)–it boiled down to "wow, look at what he did in the pre-season!" Do we really need to dust off the Brandon Bochenski trophy? I know ticket sales are slow, but let's temper down expectations for the rookie, shall we?
Since the end of last season I've been fearing just how much Jim O'Brien will be shoved down our throats–he was going to be one of the litmus tests for Troy Mann who'd shown some Kleinendorstian tendencies in Hershey. As it turns out, this test may never come, as O'Brien suffered a serious laceration to his right leg that might keep him out for most of the season. The injury also helps clear the logjam of bodies in Belleville.
Chris Stevenson (paywall) wrote about the BSens and it includes statements from Pierre Dorion that are just so very very him:
I think having a good culture, having a positive attitude is more important than winning, but at the same time, creating a winning environment is also very good for the development of prospects
It's important to reflect on how just meaningless this sentence is. Is Pierre implying that in the previous horrendous seasons he didn't have a good culture or positive attitude? No? Then if its not a contrast to those seasons, isn't the only difference winning? And if winning is what's important, why did we have those disastrous seasons? Logic and Dorion don't mix.
I know that people don't like to hear that, the fact that he [Mann] was experienced.
In 11 years of covering the org I've never heard anyone say they wanted an inexperienced AHL coach. It's never happened. The common complaint is that the team keeps hiring inexperienced coaches who crash and burn. Mann added:
Your veterans have to be good and they have to lead the young kids, but the young players drive the engine of the team
That first part of what he said, veterans needing to be good, has been a major problem since Dorion took over the roster (as I go through here)–under Lee/Dorion the BSens were swamped with gritty vets with little to no skill and they dragged down whatever youthful talent they played with. We've seen less of that this season (not none, but less), so we can hope for greater emphasis on things that matter.
Stevenson, who I doubt saw Belleville play more than once or twice last season (if at all) gives us his imagined lineup:
Carey-Brown-Batherson
Balcers-Chlapik-Sexton
Tambellini-Balisy-Gagne
Paul-LaBate-Sturtz/Rodewald
Wolanin-Burgdoerfer
Percy-Jaros
Sieloff-Bergman
Englund, Murray
He lists McKenna/Hogberg as the goaltenders, having forgotten Gustavsson (which is pretty funny)–I've pointed this out to him on social media so I expect he'll correct it shortly (he also forgot Scarfo as a forward, but he's pretty forgettable). Regardless, is this a reasonable lineup? Yes it is–I can quibble with it (especially on defense–Burgdoerfer on the top pairing?), but it's a reasonable assembly.
I wanted to reflect on my roster speculation for the BSens roster in May, because what good is analysis if you don't reflect upon it? At the time I assumed Wolanin, White, and Brown would wind up in Ottawa (two first-round picks and a hyped prospect for a weak blueline), but for the moment it's only White with the team (the right decision I think–we'll see how long it lasts). I thought Chlapik was 50-50 to make the team and that's exactly where he is–one of the last cuts and various media people (eg Shawn Simpson) were scratching their heads over him being sent down. Because of how thin the team was on defense I assumed NCAA-grad Kelly Summers would be signed–he wasn't, but was invited to BSens camp (where he was cut). I expected Filip Ahl and Markus Nurmi to stay in Europe (which they did); that Nick Paul and Patrick Sieloff would be re-signed (they were); and that the collection of veteran detritus from the last season would be allowed to walk (the useful Ville Pokka venturing off to Europe), which they did. I also predicted we'd see a 'gritty' signing for the forward group and a veteran goaltender signed–the org picked up Mike McKenna and Joseph LaBate. In general my look into the crystal ball was fairly accurate, but I'm happy to see a slight halt to the usual rush to shove top-prospects into the NHL lineup.
In terms of specific roster moves since that post:
Signed: McKenna (G), Percy (D), Tambellini, Balisy, LaBate, Carey, Beauchemin, Paterson (G)
Re-signed: Paul, Sieloff (D)
Acquired: Bergman (D), Balcers
Traded: Perron, Donaghey (D)
The latter two signings are largely for Brampton, but in general this is an upgrade (even LaBate, who I wouldn't have signed at all, is a more productive player than his parallel last season, Tyler Randell).
Stats
Unrelated to Steveson's piece I wanted to bring attention to this Twitter feed which is proposing:
to provide stats and analysis that currently aren't available to public domain at the AHL level, specifically the Belleville Senators. That means I'm going to track team shot location data, individual Corsi/Fenwick data along with zone exit/entry.
If that happens it will be of great assistance for those interested in what's happening in Belleville.
I strongly suspect, with the price reduction for AHL-streaming, that we'll get a few weeks of many fans watching the BSens, which will then fall off leaving just a few hardcore folks (as The Silver Seven's Spencer can tell you, it's not easy keeping up with the AHL team all season).
The Beast added another player (or, rather, re-signed one):
Matt Petgrave DL DOB 1992 ECHL 44-8-15-23 (0.52)
He's a former OHLer who went the University route before turning pro.
[Subsequently Josh Soares and Leonid Lazarev were released, while Daniel Ciampini was picked-up a tryout contract. Erik Bradford was also signed: CL DOB 1994 ECHL 65-16-36-52 0.80]
Free Agents
A couple of more free agent signings to add to the list:
Europe: Michael Cajkovsky (Car)
CHL: Michael Prapavesis (Clb)
This brings the European signings up to 36 and the CHL signings up to 11 (NCAA remains at 18).
This article is written by Peter Levi (@eyeonthesens)
1 Comment